History of Our Original Baby Swiss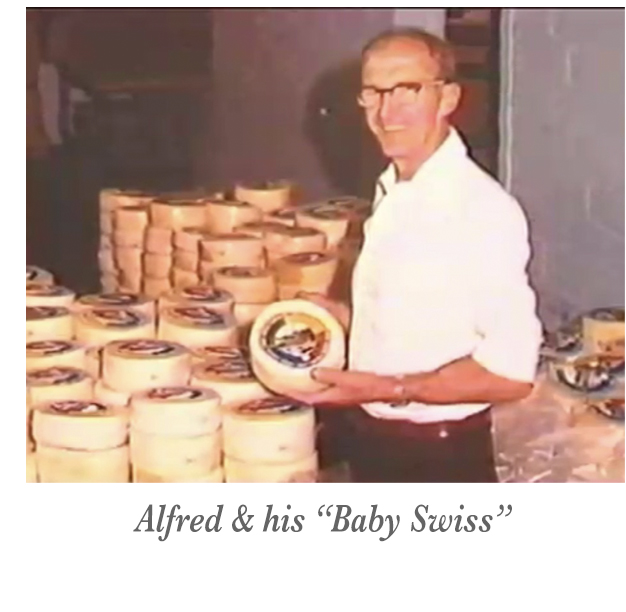 Alfred and Margaret Guggisberg moved from their homeland of Switzerland to Ohio in the 1940s, in search of new opportunities. They settled in the Doughty Valley near the village of Charm, and established Guggisberg Cheese in 1950.
How Baby Swiss came to be:
After a few years of experimenting with the local milk, Alfred decided to develop a new style of Swiss. He had noticed that the American palate seemed to differ from those of Europeans, in terms of enjoying the strong taste of traditional Swiss cheese. This new cheese would be milder, but equally as flavorful, and favorable to young and old alike.
Alfred worked and experimented, and eventually developed the perfect recipe for his new cheese. It was a smaller wheel, had smaller eyes, and had a creamier taste. After seeing his new Swiss and noting that it was a "baby" version of a traditional Emmental Swiss wheel, Alfred's wife, Margaret, christened the new cheese "Baby Swiss."
Alfred and Margaret's son, Richard, worked to continue and perfect his father's recipe over the years, making it unmatchable to imitations. Although it has become a household name and classification of its own, there is, and will always be, only one Original Baby Swiss.